I can't believe how time flies at the moment. It's scaring me a little! Almost one week has passed already since I blogged the last time. I am bad, I know!
Last week my friend Franzi came to visit me for a few days and it felt like she only stayed for one night. We had such a great time together and one day I even ended up laughing like a crazy person on the bus haha.
When we went to Portobello Market on Saturday I discovered this petite and lovely store which sells vintage decoration and furniture. I will definitely buy something from there soon as it's quite close to me.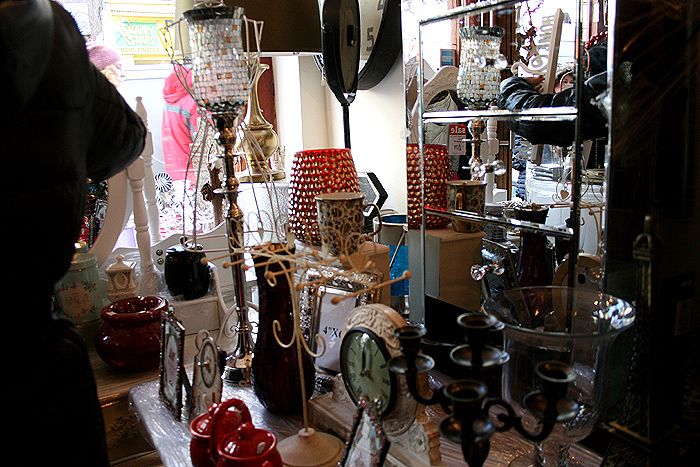 Next week or maybe the week after I will go to shop the last few things for my room. I still need a desk and a chest of drawers. I am currently moving everything in my room from one corner to another because I have no space to store my stuff. But it's almost done. I feel like I can finally start doing things normally and the most important (yet a little boring) thing I can concentrate on studying.